SMART Roadster conversion to electric vehicle
Yuneec & Metron project
Roadster and the new Iskra asynchron three phase motor
Performance: range up to 160 km, max speed 130 kmh, recharge time 4h
We offer conversion of Roadster from 16800 to 30000 € depending upon equipment and range (including homologation in Slovenija)
Movie about Superpiki

Superpiki has been upgraded by more powerfull Letrika (ex Iskra) motor and 450A controller on 15th of May 2012. Performance is now much better and with overmodulation above 3600 rpm driving looks much like driving the turbo gasoline model

Superpiki displayed at 6th Innovation forum at Letrika (ISKRA) stand from 22. till 23.11.2011

22.-23.10.2011 - Superpiki drove to Lipica at coastal area where 6th Technological conference has taken place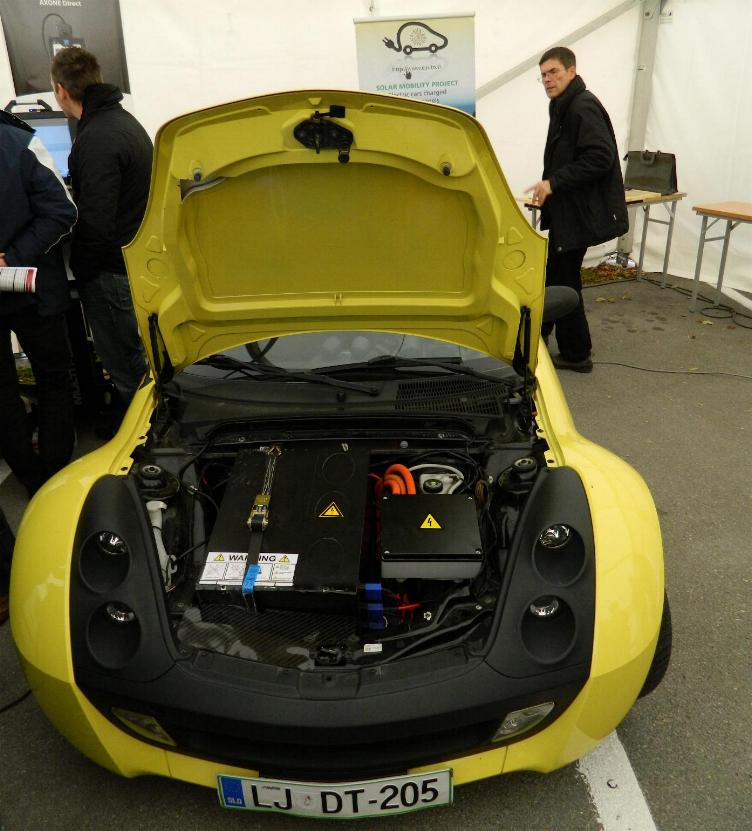 27.8.2011 - Superpiki is now at Iskra exposition place in Nova Gorica. It drove 162 km to Nova Gorica without recharging and still had about 10% of energy left. Superpiki is now homologated as electric vehicle. Maximum speed is 120 km/h, but we expect it to be higher after we will make some improvements
Short pressentation of Superpiki by TV

13.8.2011 - Today Superpiki drove 62 km and made an uphill to Jamnik (850m). Range seems to be much over 100 km, while maximum speed will have to be tested on a highway with hardt top on.

12.8.2010 - Superpiki drove 10 km and reached speed of 100 km/h (not yet top speed)! Some details still have to be done.
9.08.2011 - Superpiki did first 100 meters by its new electric power! Still a lot to be done, but it drives!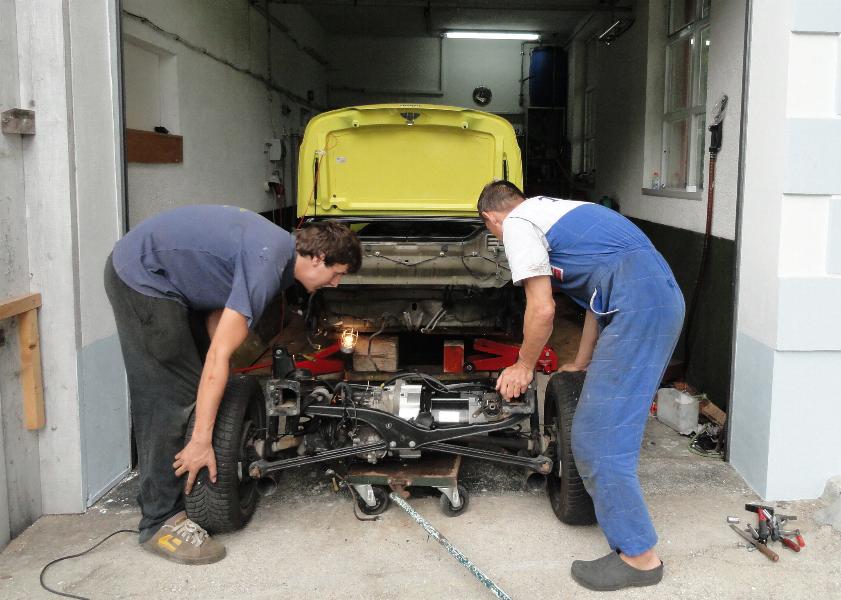 6.8.2011 - installation of drivetrain with iskra electric motor

Testing the motor

Converting begins...

Superpiki and Iskra motor