Rudolfshütte(2350m) under Granatspitze in Austria looks like a big fortress

Parallel speed race was on the wall of a dam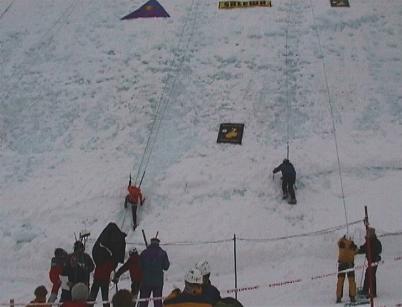 First seconds of the ladies run - what decided were the legs and the breath
Prize ceremony led by the "huttenwirt" Greisser Willi. It was followed by the whole night party.....
Rudolfshütte is a heaven for climbers! The hut is dedicated to all kinds of mountaineering people. It has a 14m high wall in the middle and a large boulder wall below in the fitness place. And the best of all - beer is cheap enough and always available!
Not far away in the Eisenboden Wand is a variety of icefalls. We chose the one called "Sweety" because we expected to be sweet - but it was a cold one instead.
The ice was cold and dry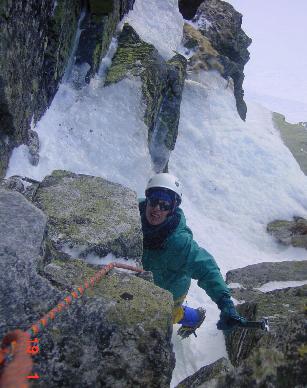 It was not that bad, but our hands were not used to -10° C and wind...
Last meters were more drytooling then ice climbing, but it was worth it! The wet spot on my back is not what you think, but just the result of sitting on ice......
On Sunday we had to leave, but we'll come here again!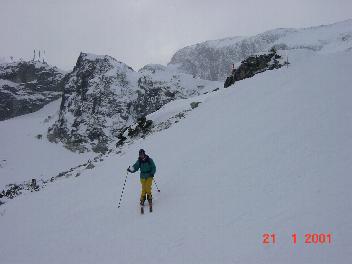 The last joy was the descent from the hut down to the valley