Kevin Shields is the most amazing athlet as he climbs without fingers on one hand and despite this fact climbed higher then many of the other...

Qualification started on a wooden barrel and continued over the wooden plates with holds

The isolation for men qualifications lasted 7 hours what was not very pleasant for the last ones

Wooden barrels of the men semifinal route...

The winners, the main organizer, the european delegate, president of the UIAA commission and the mair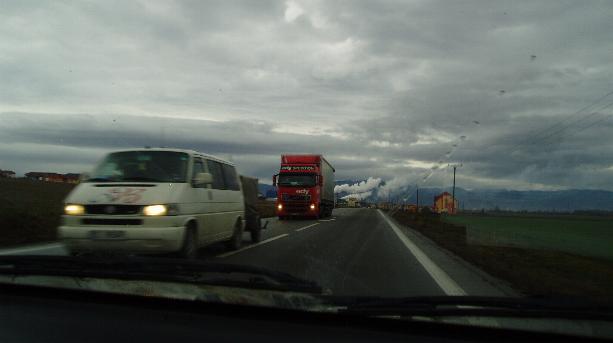 Driving in Romania is more dangerous then ice climbing. Especially lorries have no fear and no mercy...

Beautiful kings summer residence near Busteni

Tradition is still alive in more remote areas. We hope it will not die too soon in EU...