Peru july 2000
Peru seems to have a special appeal - once you have been there, you don't forget it any more and at first chance you fly there again. This time it all looks somehow homelike and known and you are no more scared by the exaggerated stories of the risks that it is said to lurk for visitors. You also speak some Spanish and you get used to the slow tempo of Peruvian life. This time we went with our children for them to see that there is not only one world, one truth and one civilisation on this World.
Huandoy illuminated by the first morning sunshine looks like Inka gold
Life in the villages below the mountains runs like 500 years ago
Our first ascent was 5750 m high summit Pisco in Cordillera Blanca.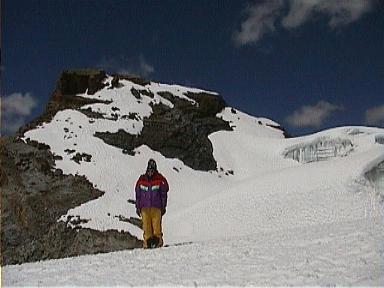 Our kids managed to reach the 5240 m high summit of Pastorouri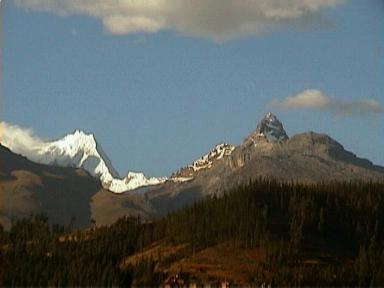 There has been only one day left - just enough for a quick ascent and a short new route to the 5250m high Rima-rima (details) , as next day the bus took south to see the heritige of the Andes cultures.
Condors in Colca canyon were flying just above our heads..
and vicunias were so close we could see every detail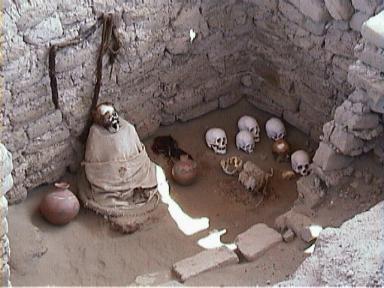 Ancient Nasca indian in the desert reminds us that we are just a snuff of a candle on this world